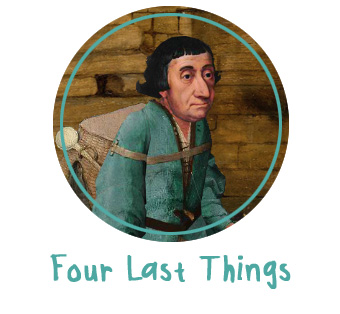 Four Last Things is a point-and-click adventure game made from Renaissance-era paintings and public domain recordings of classical music. It is about sin, and the Four Last Things – Death, Judgement, Heaven and Hell – and strives to be intelligent and ridiculous in equal measures.
It's kind of like if Monkey Island had been made in 16th century Flanders, by a time-travelling Monty Python fanboy...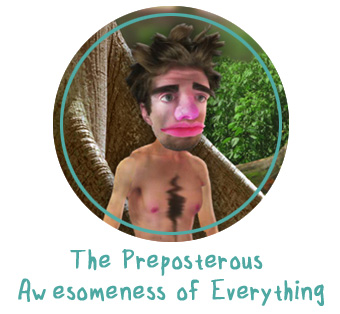 The Preposterous Awesomeness of Everything is a satirical point-and-click adventure game, about progress, politics and propulsive nozzles. It features a traditional verb-based interface, with updated verbs (including 'befuddle', 'disrespect' and 'pray-for'), unique collage-based art, a cameo appearance from Felix Kjellberg (PewDiePie) and ~15,000 words (3-4 hours?) of intellectually stimulating satirical shenanigans.
.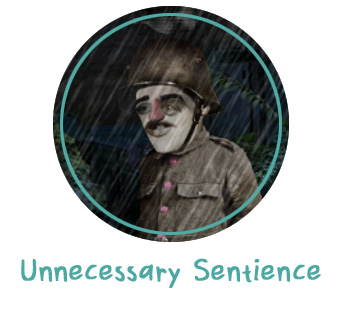 Unnecessary Sentience is a short point-and-click experiment made using Construct 2, for the Newgrounds Construct 2030 Jam.
It's a game about water. And war. And illegally weaponized intelligent clouds.